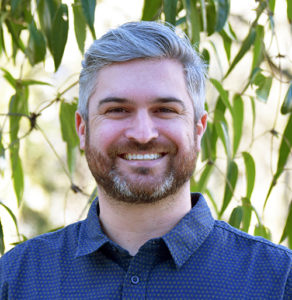 What will you be doing for Downtown Portland's retailers?
The downtown district, especially small and large retailers, have taken hard hits during the past two years. What I have been doing and am excited to continue doing as a full-time team member is to help connect, advise, and cheerlead for our retailers. I work with current retailers to help them with small-business-related issues, such as providing advice on how to work with their landlords, tips on working with commercial brokers, and how to collaborate with neighboring retailers. Retail activation is also a significant part of my role and ensuring that retailers are set up with the best-suited property owners (and vice-versa) is something that I pay close attention to. We have quite a few new business owners in the area, and I always serve as a guide and resource to them. Additionally, my role focuses on helping grow our downtown retail community which requires me to work closely with the brokerage community to help them better understand the downtown retail market.
What are you looking forward to the most in your new full-time role?
I am really excited about working with retailers and property managers to help bring office tenants back to the downtown district. Office tenants are the bread and butter for downtown retailers, so when they don't come, downtown retailers directly feel that impact. I hear from a lot of office tenants that the small business closures don't make downtown an attractive place to visit or to work, and that is one of the main reasons they're in no hurry to return. The disconnect here is obvious, and I look forward to breaking this catch-22 situation to highlight our downtown.
What is your go-to Downtown Portland restaurant?
Q Restaurant and Bar and SouthPark Seafood are great restaurants that offer fantastic service. For a faster bite, it's hard to beat Luc Lac Vietnamese Kitchen or 40lbs Coffee.
How and where can retailers connect with you?
I work downtown at the World Trade Center, but you can find me constantly walking around the city. I love walking meetings and would be happy to meet you anywhere downtown. I can be reached at (503) 208-5524 or cmcpherson@portlandalliance.com.