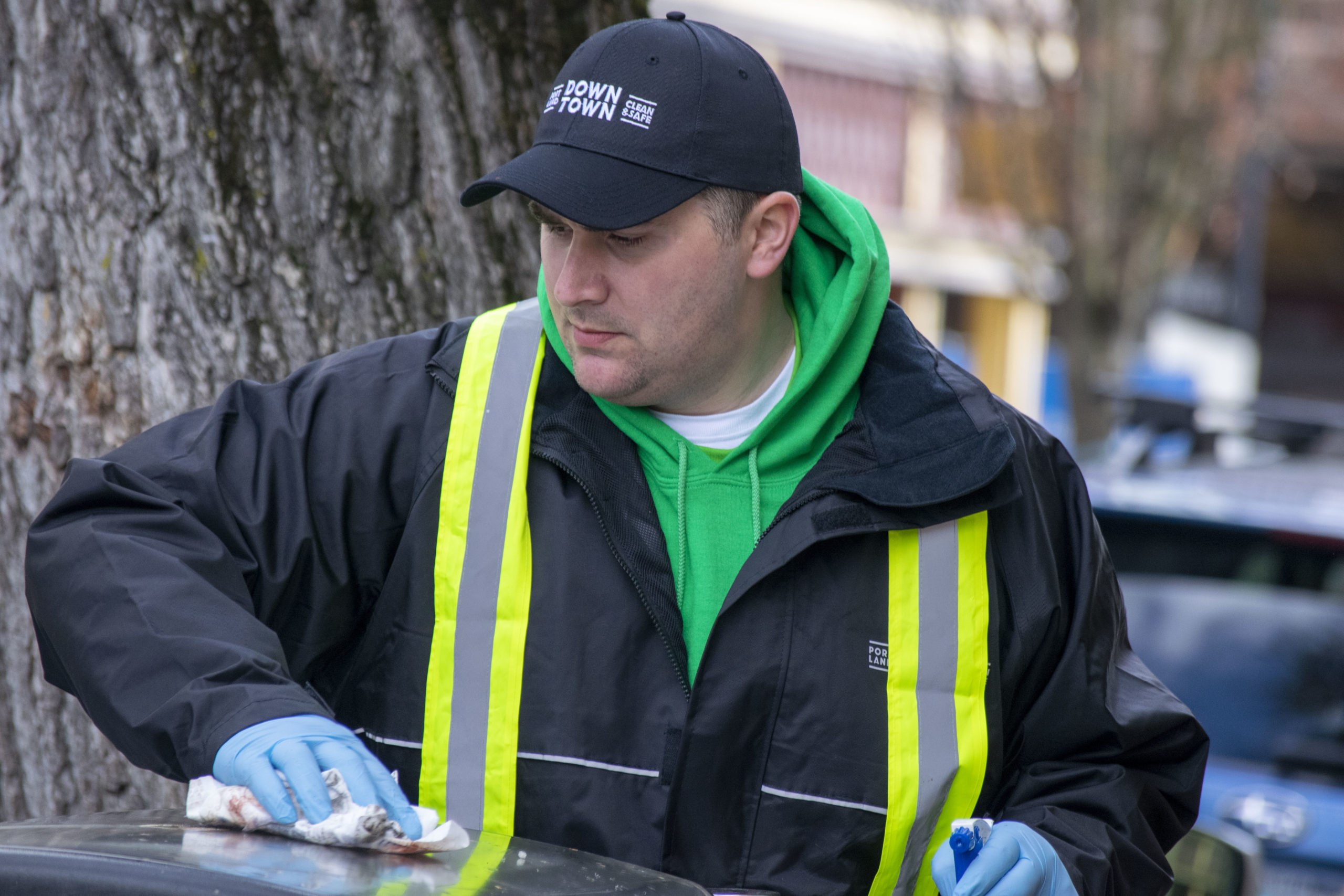 Cleaning
The Downtown Portland Clean & Safe cleaning crew keeps downtown clean seven days a week. In partnership with Central City Concern's Clean Start Program, the program trains, mentors and employs workers who are formerly homeless or have other barriers to employment.
Cleaning crews sweep sidewalks, remove graffiti, pick up litter, and pressure wash outdoor surfaces. In addition to their routine routes, they also respond to immediate requests from downtown businesses.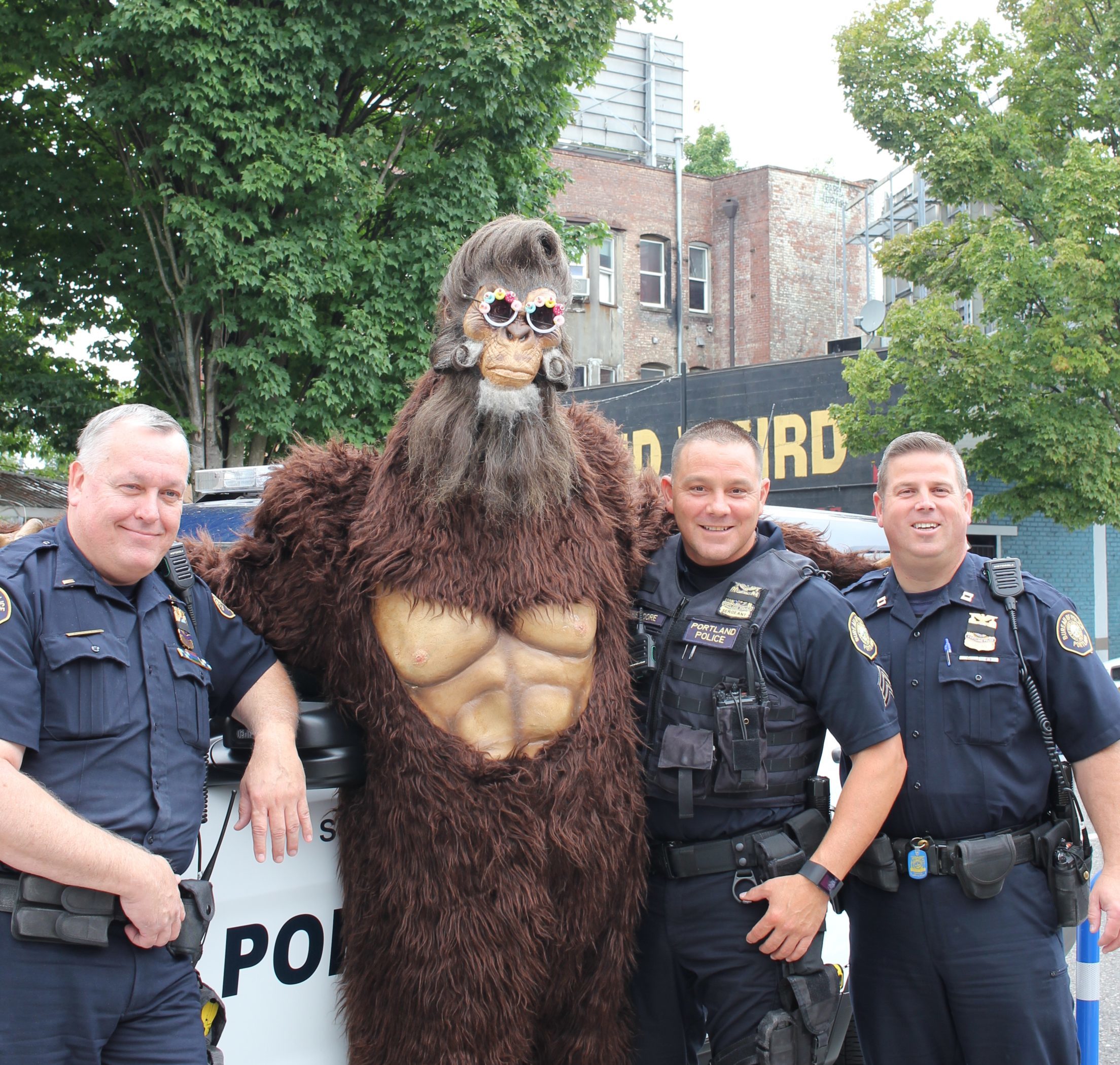 Safety
Creating a safe place for everyone to enjoy is a top priority for our district. Downtown Portland Clean & Safe contracts with Portland Patrol Inc. and the Portland Police Bureau, while also partnering with the Multnomah County District Attorney's office to provide enhanced security in the core 213-block area.
Working together, security teams help resolve safety concerns happening in public spaces seven days a week. The district's private security officers, many of them retired police officers, patrol the district on foot and by bicycle. Our safety team is happy to answer questions, assisting visitors and Portlanders alike.
When to Call for Help
If you are located within the Downtown Portland Clean & Safe District and need help with a non-emergency issue outside of your building, call us at 503-388-3888.
Report a Problem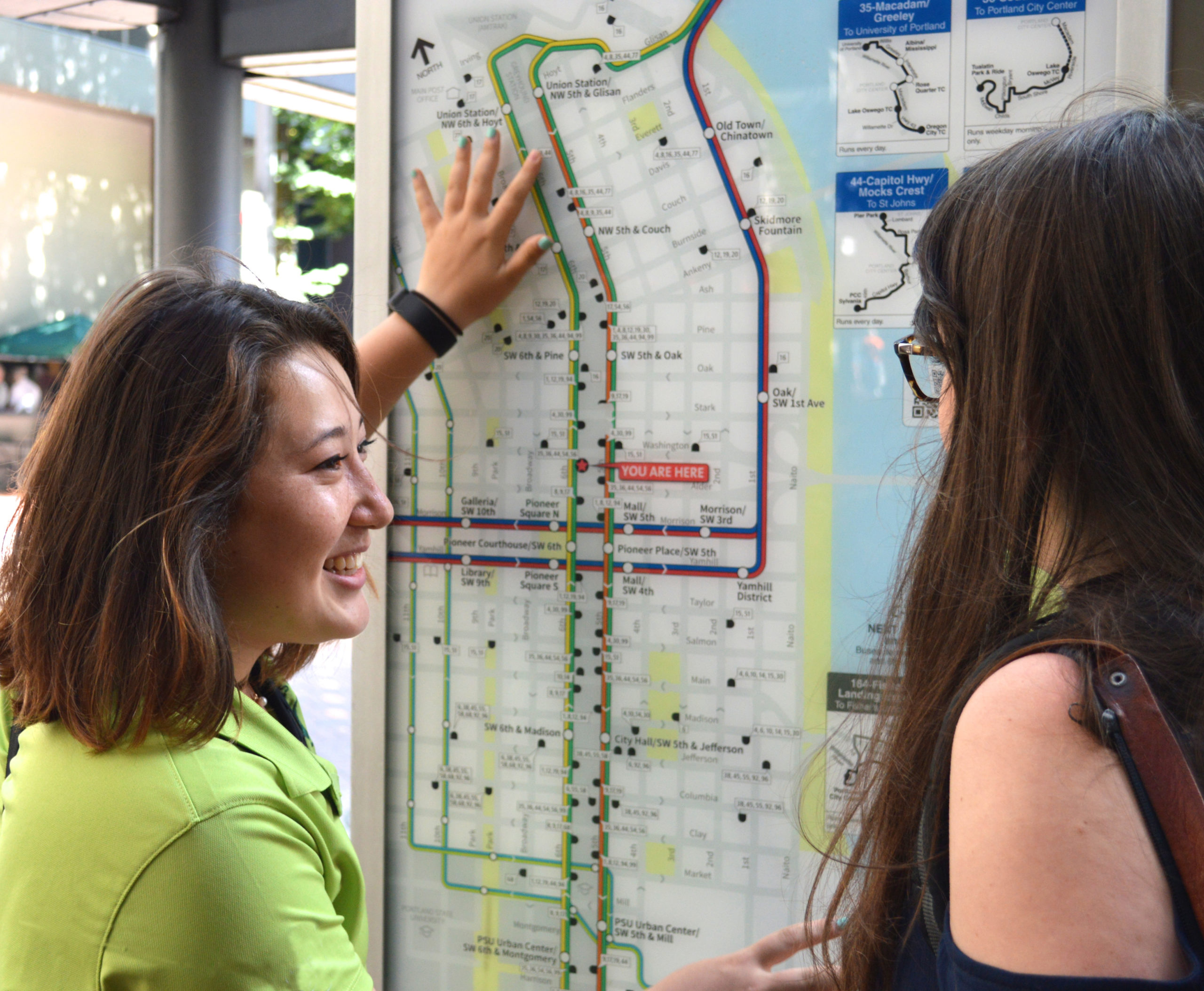 Visitor Information
Downtown Portland Clean & Safe Ambassadors are eager to share everything that makes our neighborhood special. The Ambassadors are in the district Tuesday through Saturday, from 10 a.m. to 6 p.m., ready to provide visitor assistance and insight. They are trained experts on local facts and attractions, can assist with basic first-aid, and help those in crisis who need access to food, shelter or supportive services.
The next time you are lost—or simply want a recommendation for a stellar food cart nearby—look for an Ambassador. They're always eager to help make your Downtown Portland experience unforgettable for all the right reasons.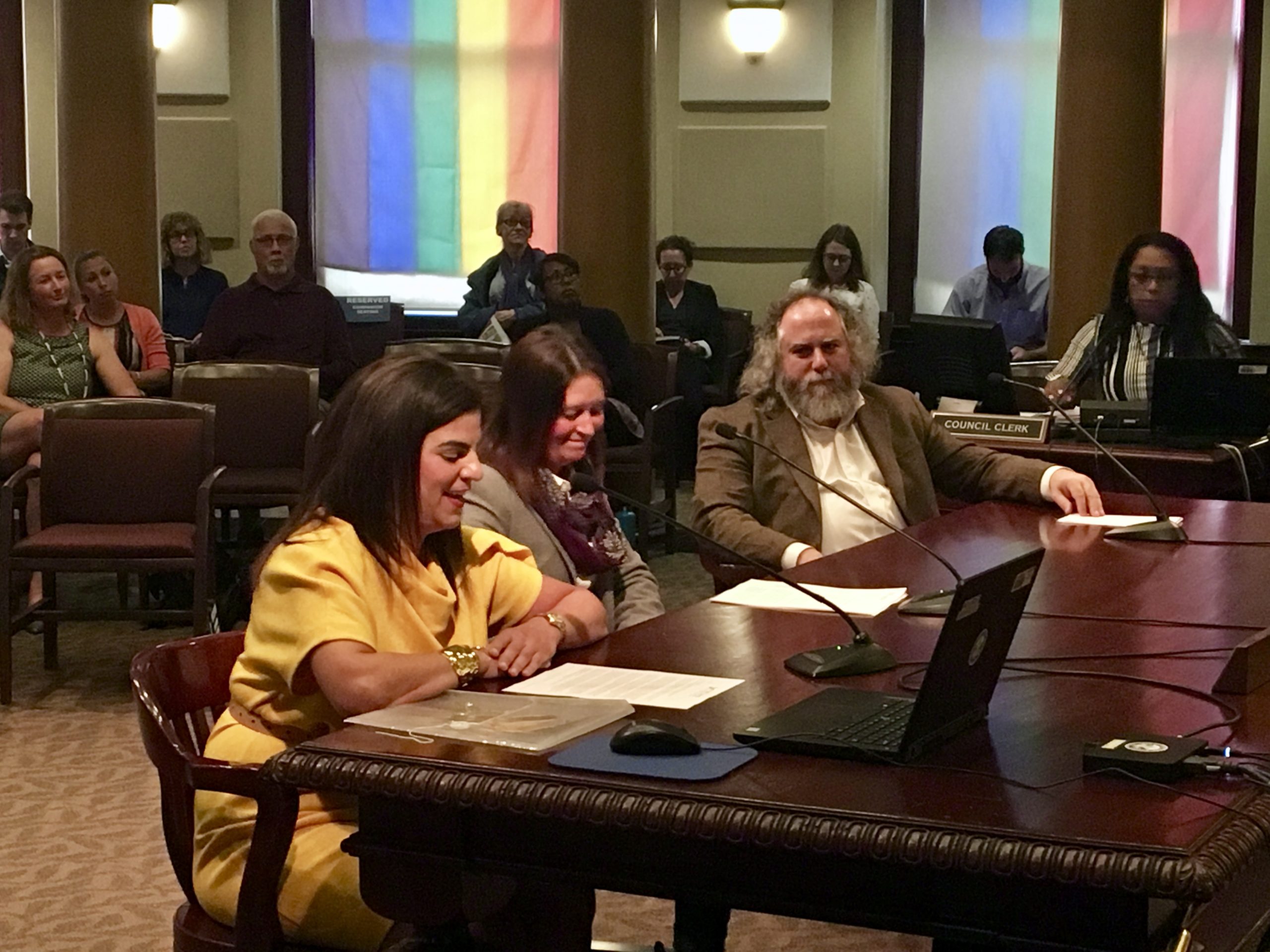 Our Policy Focus
Our vision is a Downtown Portland that is vibrant and welcoming for everyone. We advocate for city and county policies that prioritize: Increased safety and improvements to livability in the district; efforts to keep the streets and sidewalks clean in Downtown Portland; commerce and optimized use of retail space in key areas; small business support from city and marketing initiatives; keeping parks in downtown clean, safe and welcoming; supporting key partners to bolster the downtown retail ecosystem (Travel Portland, Prosper Portland, and others); and maintaining parking options for use by customers in the downtown core.