The holiday spirit is in the air adding good cheer and excitement to Downtown Portland. Explore special holiday pop-up shops and unique local retailers to find that perfect gift for your special someone. Enjoy the sparkle of holiday lights to illuminate the shorter days of the year. Experience something uniquely Portland when you visit Black Santa or attend one of the many annual traditions that create opportunities for the community to gather and celebrate the holiday season.
Below are just some of the exciting things happening in Downtown Portland during the holidays.
---
Free Parking Weekends
There will be free parking from November 24 – December 31 at two SmartPark garages on Saturday and Sundays in Downtown Portland. Complimentary parking during the holiday season is provided by the City of Portland and the Portland Bureau of Transportation (PBOT).
Enjoy free parking at the following SmartPark garages:
SW 4th & Yamhill St.
SW 10th & Yamhill St.
---
PDX Pop-Up Shops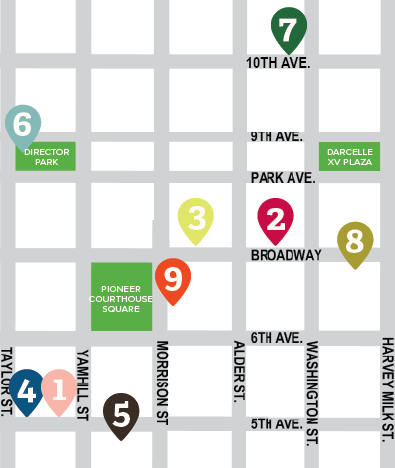 We are excited to unveil the lineup for this year's holiday PDX Pop-Up Shops. This program transforms vacant retail spaces in downtown Portland into vibrant, temporary destinations for local designers and artists. It is a wide range of businesses from streetwear, ceramics, and gourmet dog treats to a spooky-themed coffee bar. We are also excited to to bring Black Santa and his team of helpers to the Downtown area.
PDX Pop-Up Shops will be open from November 8 until December 31, 2023. Hours for most locations are Wednesday – Sunday from 11 a.m. – 6 p.m., with special hours on Christmas Eve from 11 a.m. – 2 p.m. and closed Thanksgiving Day and Christmas Day.
(Download PDX Pop-Up Shops Map)
---
Some locations have special hours, see below for details.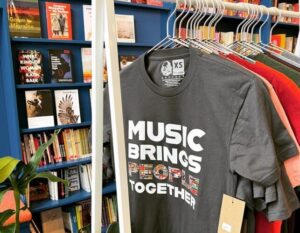 1. Akepele Apparel (825 SW 5th Ave.)
Akepele Apparel is not just clothing; it's a movement. Uniting people through music, fashion, culture, and community, this streetwear brand embodies individuality and style. Find your unique look and be a part of a growing community that celebrates self-expression.
2. Black Santa (711 SW Alder St.)

(*Limited engagement open 11/26 – 12/24/2023 from 5 p.m. – 8 p.m.*)
Immerse yourself in the magic of Black Santa, a special limited-time engagement. Explore unique holiday experiences and treasures that will make your season unforgettable. This pop-up is a once-in-a-year opportunity to discover the extraordinary. Sign-ups are required, so reserve your spot online today!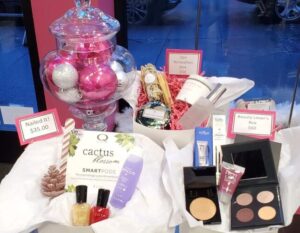 3. Blush Beauty Bar (625 SW Broadway)
Discover Blush Beauty Bar's exclusive Downtown location, where you can immerse yourself in a world of green and clean beauty. Experience cruelty-free skincare, makeup, and self-care items from local and cult brands not found in big box stores. Elevate your beauty routine with products that not only make you look good but also feel good.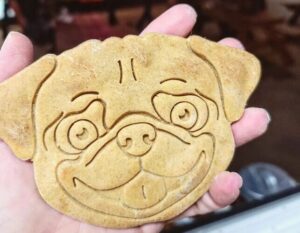 4. Bring! Treats for Dogs (505 SW Taylor St.)
Unleash the joy at Bring! Treats for Dogs, making its first-ever appearance as a brick-and-mortar store. Pamper your furry friends with gourmet delights like pupcakes, puptarts, treat loaves, pup muffins, pies, and the famous emPAWnada. Your pup deserves the best, and this local gourmet dog treat company is the place to find it. All treats are made with human-grade, organic, gluten free and low allergen ingredients.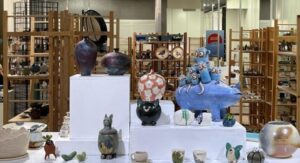 5. Ceramics NW (700 SW 5th Ave. @ Pioneer Place)
(*Ceramics NW will be keeping mall hours from 11 am – 7 pm.*)
Dive into the artistic world of Ceramics NW, nestled within the iconic Pioneer Place. Explore exquisite and unique ceramics by more than 35 local artists, adding an artistic touch to your life. Don't miss this opportunity to own a piece of art that reflects the local creative spirit. This shop is a curated gallery from the Oregon Potters Association.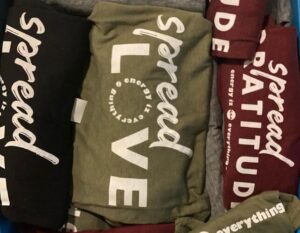 6. Energy Iz Everything (815 SW Park Ave. @ Director Park)
Elevate your style and your spirits at Energy Iz Everything. Step into a world of fashion with a positive twist, where tees and sweatshirts sport uplifting words like gratitude and kindness. This pop-up is not just about fashion; it's about spreading good vibes and celebrating the best in humanity and our communities. Make a statement of positivity.
7. PDX Urban Wineries (511 SW 10th Ave.)
Savor the flavors of Portland's urban wineries with this exclusive collection of 16 edgy wine destinations from across Portland's neighborhoods. Delight your senses with local wines and embrace the city's rich wine culture. Discover new favorites and indulge in a truly urban wine experience. They offer the best that Oregon grows without ever leaving the city.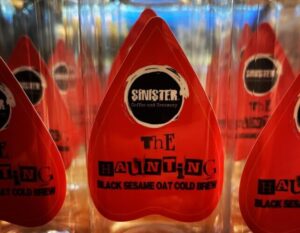 8. Sinister Coffee & Creamery (400 SW Broadway)
(Opening November 18)
Get ready to experience Sinister Coffee, a delightful fusion of coffee, ice cream, and the paranormal. Known for their small batch organic coffee, grown by women, this pop-up promises to be a unique and thrilling coffee adventure. It's likely to be your new favorite haunt.
9. Wee Sock Shop (625 SW Morrison St.)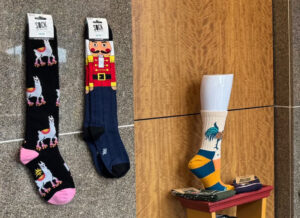 Step into the colorful and cozy world of the Wee Sock Shop. The Wee Sock Shop, from favorite downtown retailer SaySay Boutique, shows that good things can come in really small packages.  Find a vibrant collection of socks, tights, and little treasures, in a Wee little space.
A Special Bonus When You Shop
What's even more enticing than supporting local makes this year is the chance to win two round-trip Alaska Airlines tickets! 
When you make a purchase at any of the PDX Pop-Up Shops, you'll receive a raffle ticket, giving you the opportunity to win those coveted Alaska Airlines tickets. Boost your chances by making a purchase at each Pop-Up Shop location this holiday season, earning a raffle ticket with every purchase.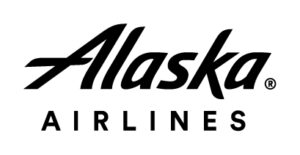 Travel must be booked by January 19, 2024, and completed by July 19, 2024. This is a fantastic opportunity to explore the world next Spring, thanks to our generous sponsor, Alaska Airlines.
---
More Holiday Happenings
There is a lot more going on in Downtown Portland for the holiday season. Discover more by checking out these upcoming Downtown events.