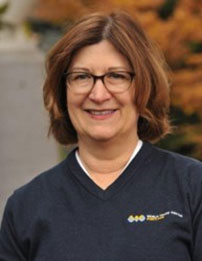 This month, Cindy highlights the Clean and Safe team's successes of the past year and shares the organization's key initiatives planned for the first half of 2022 as well as the top three priorities for the year ahead.
2021 Successes:
ESD and 10-year contract renewal

 

Completion of Pedestrian Count and Online Business surveys 

 

Increased cleaning services 

 

Restarted participation in

Downtown Security Network 

 

Expanded Downtown holiday lights into Old Town 

 

Supported The Food Cart Block at Ankeny West (in partnership with the Friends of Green Loop)

 

Restarted Sidewalk Ambassador program

(in partnership with Travel Portland) 

 

Expanded Pop-Up Shop program

 
2022 (6 Months Ahead) 
Onboard new Director of Operations

 

Integrate Eponic

app with cleaning and safety services

 

Develop Community Health Outreach Worker program and tie into an expanded sidewalk ambassador program

 

Build upon our community engagement plan 

 
2022 (Top Three Priorities) 
Develop and issue RFPs with updated contract scopes 

 

Business retention & safety

 

Board development and recruitment – focus on diversity and representation of small and large businesses downtown 
"I just want to acknowledge and thank all of the Clean & Safe crew members for their dedication, hard work, and commitment. This work isn't easy. It's a grind day in and day out. Sometimes the work can feel hopeless, but our team members are resilient, and they answer the call for help. When you see a member of our team out on the streets, I encourage you to say hello and to offer a bit of gratitude for their efforts." – Cindy Laurila
Aligning Clean & Safe's work with the work of the Portland Business Alliance and other business partners is a key focus area in 2022 as we all focus on solutions to safety, houselessness, and mental health and addiction services. This year, Portlanders have an opportunity to tie charter reform to action.  
The independent Portland Charter Commission has embarked on a once-in-a-decade opportunity to review and revise the City of Portland's Charter (our City's constitution) and recommend amendments for Portlanders to vote on. The work of this Commission helps to shape the future structure and operation of Portland's government and will have a lasting impact on the delivery of municipal services over the next decade. The convening of the Commission gives us an opportunity to thoughtfully examine our current government structure and take a careful look at how we can redesign our City's elections to be more fair, representative, and equitable. From the structure of City government to the roles and power of the Mayor and Council, amendments to our City's Charter can have a great impact on how we address the most pressing issues facing our city.
Portlanders deserve a modern and more effective City Council: a government that works better for us, that's more representative of Portland, and that promptly acts on the critical issues that currently impede our City's prosperity. 
Recently, the Portland Business Alliance hosted an informative and engaging discussion about Charter Reform. If you missed the discussion, here's your opportunity to listen in:
I challenge each of us to lean in and learn more about the Charter Commission's efforts. Click the link to read the latest updates https://www.portland.gov/omf/charter-review commission/news/2021/12/28/charter-commission-december-2021-update.
Together, we can restore Portland's reputation as a dynamic, prosperous and enjoyable place to live, work, and play!