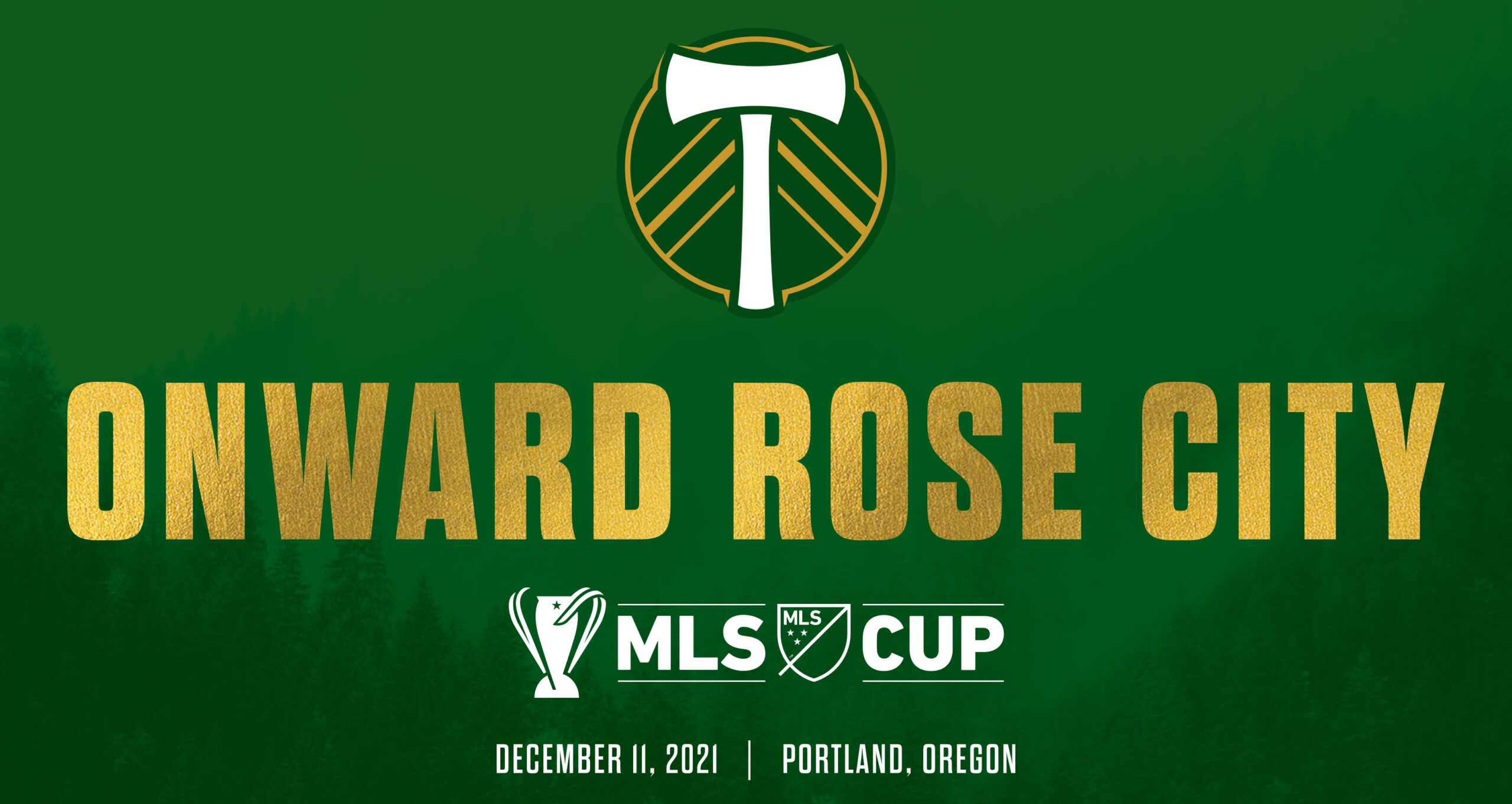 Portland and Providence Park will host the MLS Cup on Saturday, December 11 to a sold-out crowd of 25,500. If you don't have tickets, your best bet will be to check out viewing parties with Timbers Pubs Partners. (Have your vaccine cards and masks handy as they will both be needed!)  
Ten Lucky Individuals will get the last of the Here for Portland Timbers/Thorns Scarves
Downtown Portland and Here for Portland will be doing a fun give away of the limited edition Here for Portland Timbers Scarves. This Friday, December 10th, each of the following retailers will have one scarf to give away to a lucky individual who is first to purchase a minimum of $20 in merchandise:    
These might just be the last ten of these limited-run scarves in the whole city, so get to these shops early to increase your chance to win!  
Team Spirit Abounds
The good cheer is proving to be infectious in other ways as well as the whole of Downtown prepares to host rival New York City. Look for special green lighting on buildings and bridges as a number of proud businesses are rallying their support for the home team.
Here are more important details about the game and Downtown:
Portland and Providence Park will host the MLS Cup to a sold-out stadium on Saturday, December 11, 2021. Gates open at 10:00 a.m., with a game start time of 12:23 p.m.  Viewing parties can be found here.  
MLS CUP Trophy Visits Pioneer Courthouse Square
View this post on Instagram
Major League Soccer unveiled a 15-foot tall, 1,500-pound replica of the Philip F. Anschutz Trophy in the iconic Pioneer Courthouse Square. Fans can visit to take photos and view the trophy beginning at 12:00 p.m. on Thursday, December 9 – Saturday, December 11. 
In the event of a Timbers victory, additional events will be held on Monday, December 13th around Downtown and at Providence Park. Stay tuned! 
Visiting from out of town?
Visiting from out of town? If so, you'll definitely want to check out the great sales tax-free shopping downtown. Downtown Portland is known for its high-end shopping and locally-owned boutiques as well as its mouth-watering cuisines and robust food cart scene. Travel Portland has created this great guide to check out what is happening in town!