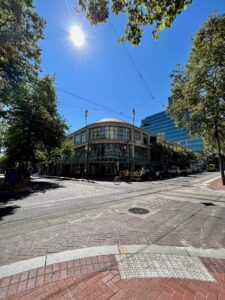 Finally, Portland got a breather from what felt like a piercing heatwave from the meanest part of the sun. So much so, the most overheard office discussions are about someone grateful for the weather registering under 100 degrees! I decided it was time for a little walk around Downtown with the theme of "Get in, loser. We're going shopping."– Regina George, Mean Girls Movie.
Usually opting for food, I wanted to experience something different today, fun and whimsical, giving my stomach (and waistline) a break. I packed up my purse, jammed my music in my ears, and walked northwest towards Go! Calendars, Toys + Games. Have I ever mentioned I am directionally challenged? It took me about three minutes and 27 seconds to realize I was not at the wrong address and the store was, in fact, in Pioneer Place Mall. *Facepalm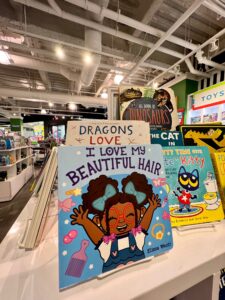 Gliding down the escalator, I spotted the colorful signage, bright pink doors, and 50% off signs in the window. I walked around with my eyes wide open like the proverbial kid in a candy store. UNO! Stuffed animals! Adult drinking games! Before walking out, I noticed something so sweet and a beautiful representation of my youth and culture that I couldn't pass it up without opening a children's book called I love My Beautiful Hair by Elissa Wentt.

The book is about a little Black girl's first trip to the hair salon, her experience celebrating the versatility of her hair, and how she gained inspiration from her mom, aunt, and grandmother's hairstyles to figure out what works best for her. Such a fantastic book, and I am grateful to the author for creating a fun little hair love story.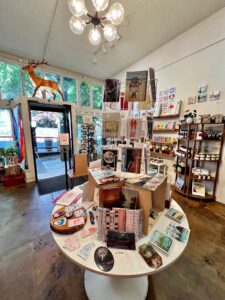 Satisfied with my purchase, I trucked on a few blocks further west to Crafty Wonderland. I decided to take a complete spin of the store first to get a sense of all the products offered before investing in any pieces. It didn't take long for me to notice the totes, glasses, pins, and t-shirts with every swear word in the English language plastered high and low. This is my kind of store!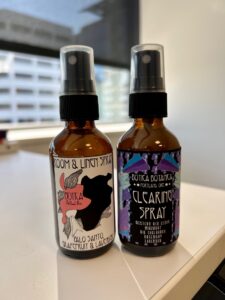 To sport this kind of apparel or invest in anything kitchen, you must be fearless. The products are so fun, witty, and in-your-face eye-catching, like the hot pink tote bag with the cute little bunny rabbit hopping across a patch of grass with the words *procreate you* right under it. I laughed and snorted a little bit. Crafty Wonderland is for the bold. I'm not that bold today; I just picked up some apothecary room + linen spray and clearing spray to remove negative energy. I can't wait to purchase special occasion gifts from this store!

*Yep. Exactly the word you're thinking.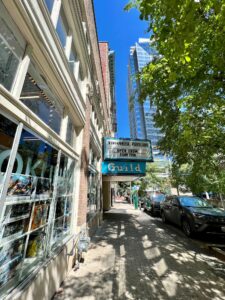 My last stop was Kinokuniya, a book store I always walk by when I'm in the area. It was starting to heat up a bit, and I was ready to end my outing for the day, so I ducked in before heading back to the office. 
. . .Woah. I thought it would be a regular bookstore, which it is, but it also had a ton of other cool finds like books specifically on Anime and Japanese culture. The store was full of young artsy hipsters looking at magazines and shopping for supplies. Kinokuniya feels like yet another Downtown best-kept secret! I went down every aisle carefully studying the art, stationary, non-fiction books, something called Kawaii, children's books, games, calligraphy, and cookbooks on ramen, sushi, and dumplings.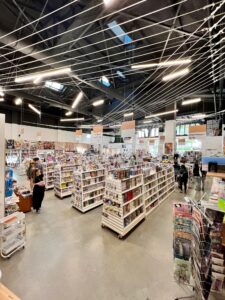 This store opened my mind to subjects of Anime I would never have known (or been interested in) in a million years. I knew nothing about 95% of the store, so I picked up some Patchouli incense, a snazzy highlighter, and a daily planner and planned to do more research on the subject. Seeing the intensity of the knowledgeable shoppers was inspiring, and I appreciated feeling as if I were being granted a peek into this underground world.
One thing I treasure about my adventures with A Sommer Day in Portland is that I get to experience parts of Downtown I usually don't see, and it's making me better appreciate and, oddly enough, romanticize my city. So much fun! If you or a business you know of would like me to come and visit, please email me at smartin@portlandalliance.com. 
About Sommer:
Sommer Martin is a Director, Downtown M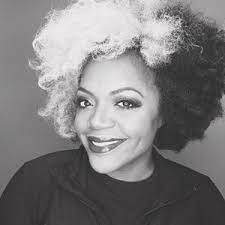 arketing for the Portland Business Alliance where she develops and manages seasonal marketing campaigns designed to promote Downtown attractions, businesses, amenities, events, experiences as well as parking garages and parking validation within designated market areas.