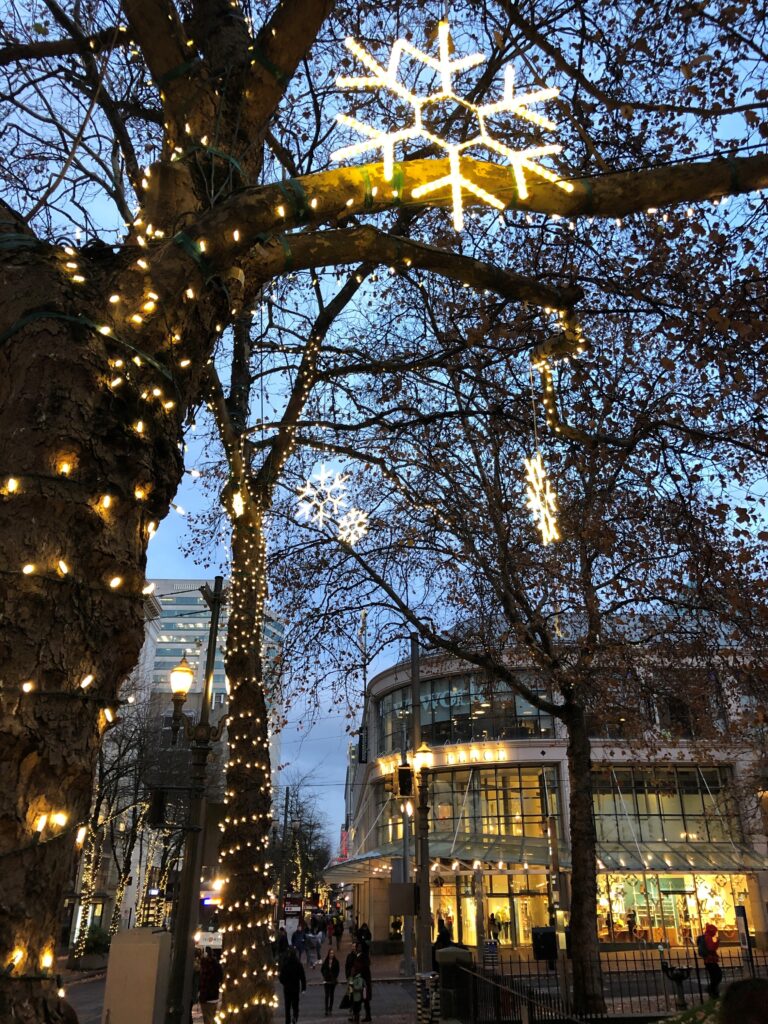 Each year, the Clean and Safe District manages this program in downtown's central retail core to provide extra illumination, increase safety, and encourage people to shop and celebrate the holiday season downtown.  We light 760+ trees in the Downtown area, additional lighting over The Cart Blocks, and are looking to provide additional activations in Old Town.
Holiday Lighting runs from November 1, 2022 through February 28, 2023.
Find further details, review the full Request for Proposal.
Proposals should be emailed to Sydney Mead at smead@portlandalliance.com, no later than 8:00 a.m. on Monday, August 29, 2022.