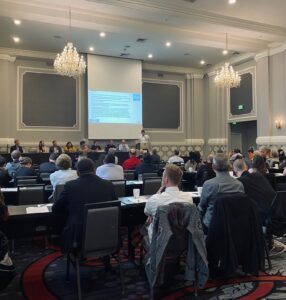 Included in the conversation were representatives from the Portland Police Bureau, Multnomah County District Attorney's Office, City of Portland, Portland Fire & Rescue, and the Department of Public Safety Standards and Training.
As the holiday season nears and downtown retailers continue to experience safety and security issues, many are asking themselves what resources are available to them and how they can be proactive in protecting themselves and their businesses. Cited by several organizations were the following key security tips:
Thoroughly fill out the Portland Police Bureau 'Crime/Incident Reporting Form', including as many descriptive and accurate details as possible.
Assign a 'Reporting Party' from your business to fill out the form and ensure they will be accessible throughout the entire length of the investigation. An owner or manager who is most familiar with the incident is recommended.
Join the Downtown Security Providers Network (DSN) monthly meeting to stay up to date with the latest crime and safety information and resources related to the downtown core. To sign up for meetings or if you're interested but have questions, please send an email with the subject line "DSN Interest" to Mark Wells at mwells@portlandalliance.com.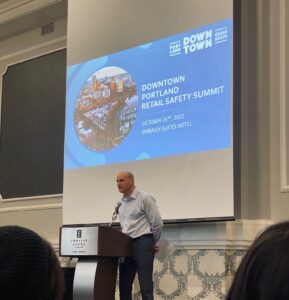 In addition to reporting incidents to the Portland Police Bureau, we'd like to remind you of additional services that are here to support you:
Downtown Portland Clean & Safe: Dial 503-388-3888 if you are needing help with a public cleanliness issue that intervenes with your business (including needles and other biohazards), unarmed trespassing, public intoxication, or aggressive panhandling. Dial 911 if you are experiencing security issues where a weapon or immediate threat is involved.
PDX 311: PDX 311 serves as a single point of contact for community members (including residents, business owners, and visitors) and can assist anyone in Multnomah County on topics ranging from finding information about property or neighborhoods; reporting issues like graffiti, road hazards, or abandoned vehicles; filing police reports for certain thefts; or getting started planning a community event or block party. You can reach the PDX 311 team by calling 3-1-1, emailing 311@portlandoregon.govor visiting in person at the Portland Building.
We appreciate those who took the time to join the summit in person and hope we were able to provide you with some additional resources or information that will be useful for you this upcoming holiday season!